I'm a member of a few cannabis grow groups on Facebook. Over this last weekend a fellow named Randy posted a giveaway of a sampling of their wares at Burner Genetics. Their official website is located here https://cannabisburner.com/
In a 2 day shipping time I received a small box (waaay too big for some beans) and inside was a cool schwag ball cap, some stickers and 7 sample seeds. Pretty generous for a comp/freebie.
Apparently they are Oregon based and Cash App is their preferred payment method.  I've seen some postings on their FB page that they do NOT stock auto flower varieties but do sell feminized photo period strains.
They had this to say about themselves:
The owner of BURNER is the sole founder of the first dispensary in La Pine Oregon, Green Knottz. Established in 2008, and has been an active member in legal cannabis reform for almost two decades.
So far I am sprouting 2 of the "vacuum seal 1" strain I was sent and we will follow their progress.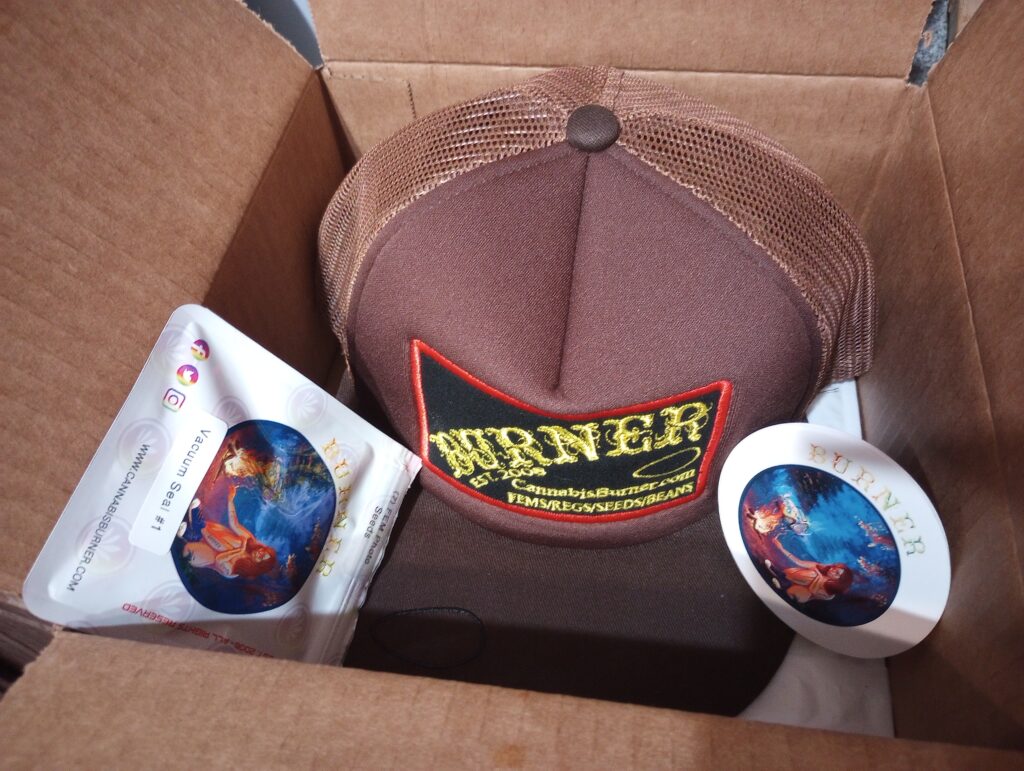 Update 8/11/23
The 2 chosen seeds germinating for 48 hours. Looking good for some dirt
Update: 3 weeks after germination we have some healthy girls bulking out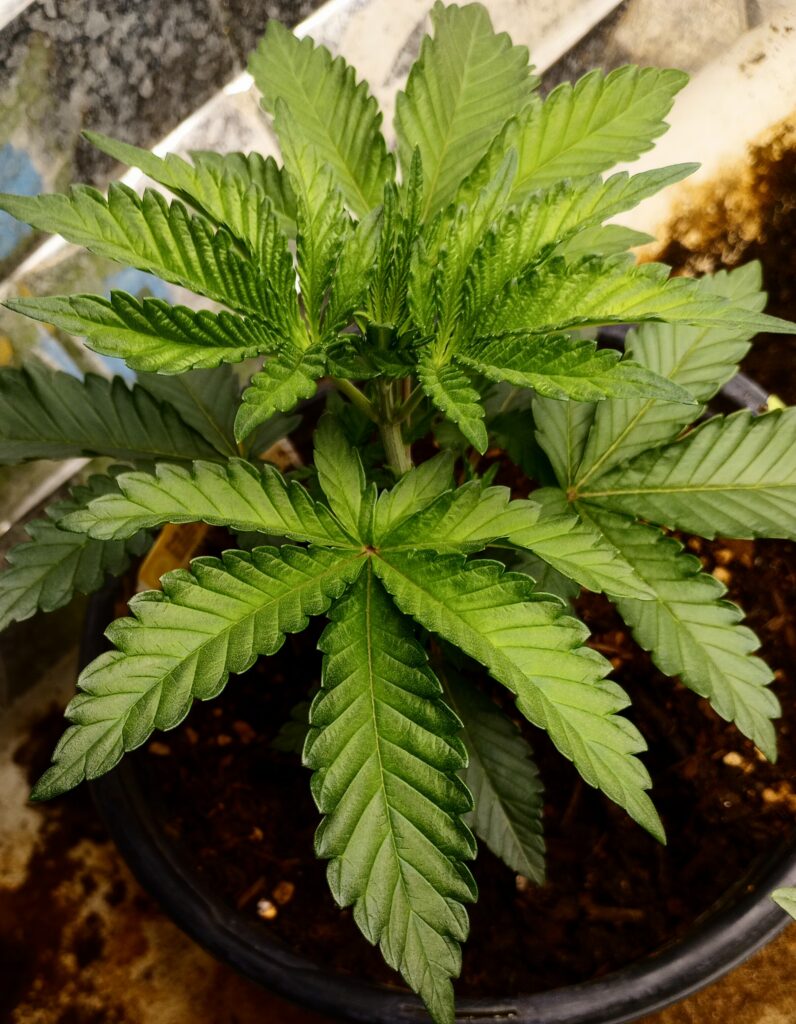 About a month in to their grow I took some clone cuttings and used my normal SuperThrive/ hormone process. This strain just looks healthy and I would say, so far, that it's hardy and cooperative.