As time goes by, technology changes. As that technology becomes prevalent and saturated it also becomes MUCH more affordable. A pocket calculator with a square root key was $750 in the early 70s. Now they are .99¢ at Walmart. A MB of ram was $54 in 1997. Now a GB is a little over a buck. Good Lord!
When Prop 207 passed we all scrambled for grow supplies. I had grown with MH and HPS back in the 80's and was pleased to find some Mars Hydro LED panels that draw 150w and put out 1000w of brightness. Four years ago they were $139 and most growers will agree they are entry level and at the low end.
With more and more states legalizing pot we have more lights being manufactured and more competitive markets. The current price of a replacement Mars Hydro ts1000 panel has dropped $20 to $119.
With my lights going on 4 years of age having a spare or 2 is on my mind as I normally run 2 in my indoor grow. In looking at options I was seeing ads for "1000w grow lights $29/make offer" on eBay. I made an offer to buy 2 at $25 EA for $50 with free shipping. These are advertised as full spectrum daylight balance. Sold.
The panels came well packaged and it was a quick switch out replacement of 1 light to test. The light put out a good amount of clean white grow light–none of that cheap "burple" spectrum.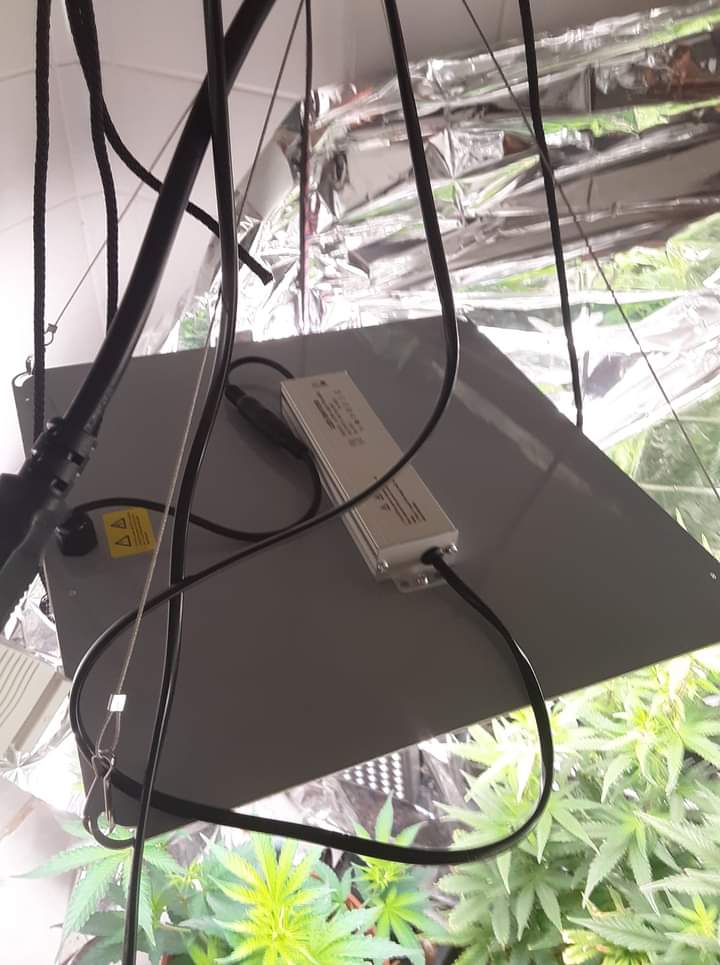 To my eye, the overall brightness was a tinge less than the Mars Hydro lights but still looks sufficient.
I downloaded an app called Photone that checks light output and measured the new light vs the Mars Hydro. New light 49mol/m2/d and Mars Hydro 57mol/m2/d. So the new $25 light has 85% of the output of the light that costs 5x as much.
Is 85% of the output of a Mars Hydro enough? The plants under the new lights are growing with good density. No atrophy stretch yet and testing continues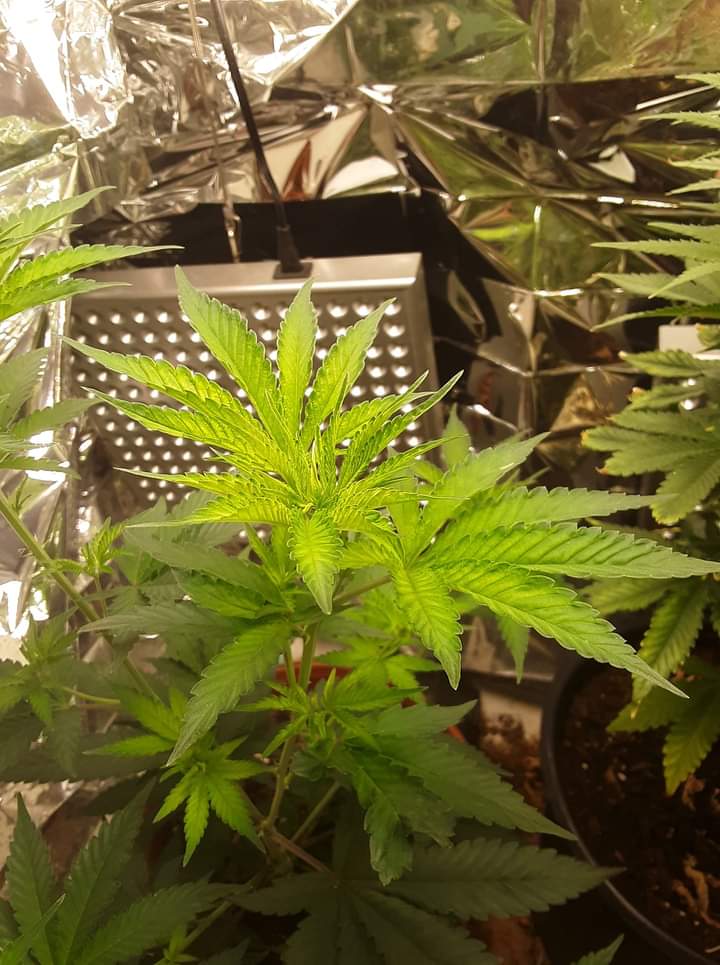 Obviously it won't cover as large a canopy or as tall a plant. I see it covering 2AF varieties or used at a clone station or indoor start before outdoor season.