I'm a member of a Tucson Marijuana Growers group on FB and there was a buzz (pun intended) about a new seed bank that came highly recommend (pun intended/)
Currently they only have a FB group for POC. Join the group NotMyPMonkeys420.
After joining message the admin Francesca Elliott and ask for a menu.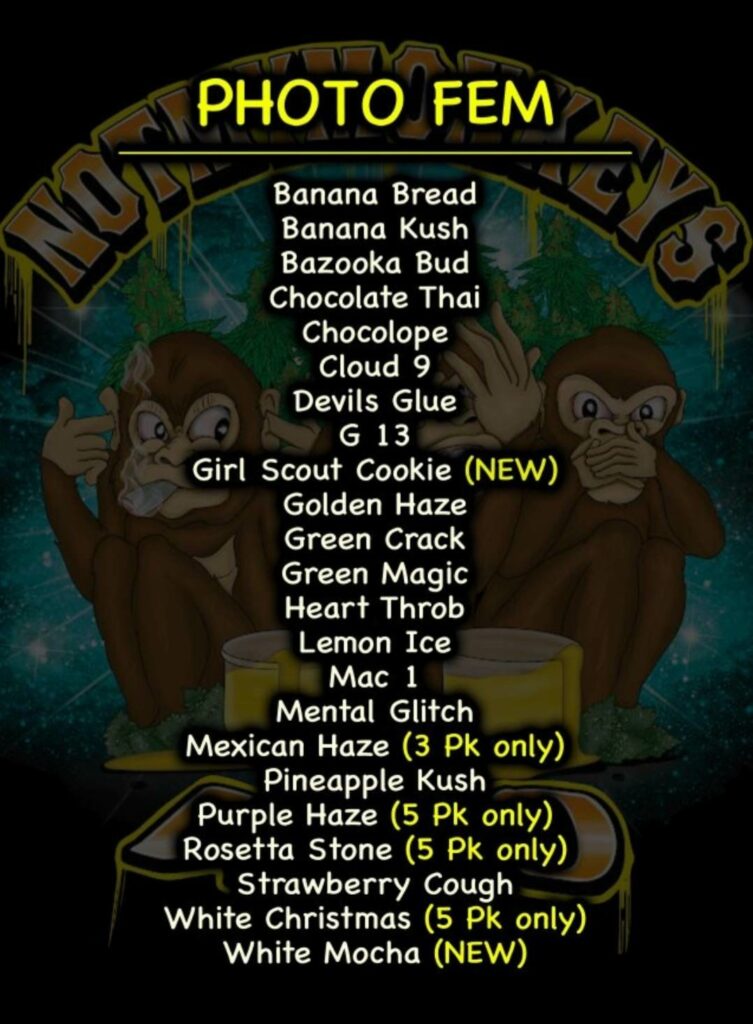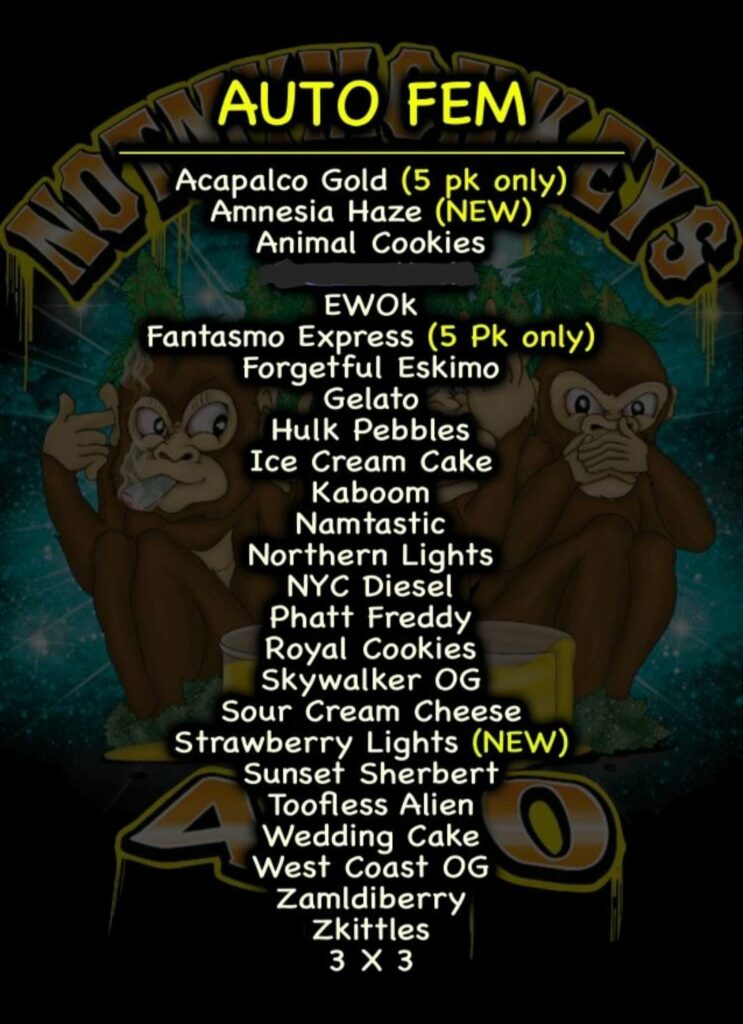 Make your selection and she will give you the total with payment info for Zelle or Cash App. Pay and you will be sent instantly a pic of your shipping  envelope with tracking number.
Now that's service…
From Francesca:
We have been in business for 3 years.. started doing this because large seed banks are very expensive for ppl who are low income and on strict budgets.. we purchased from these large seed banks .And as we all know not every seed in life germinates and a lot of times those big seed banks dont respond nor give replacements.. piglet (my husband) grows and breeds them in strict and hard conditions .. Piglet who does all the growing and breeding, tests every plant/ genetic and is very Intricate on which plants make the cut for actual breeding …
We only take cash app and zelle in hopes to take credit card payments in the future . We have expanded into edible suckers that are not regulated as do dispensarys and have now started out new line of worm tea bags .. we are also going to launch Contentrated worm tea as well as worm castings for purchase which has many benefits
We also started this business for the people who are looking to grow their own medicine. We donate to many groups that grow strictly for veterans who are unable to for personal and medical..
I'll be updating this post as my sprouts progress